Log into SF State Gateway
Navigate to your LaunchPad
Select the Faculty Center tile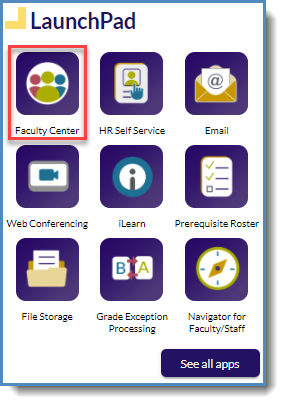 The online withdrawal request is accessible from the Worklist.
The Worklist link is located in the upper right corner of the PeopleSoft home page.

All of the online withdrawal requests available for you to review will appear in the Worklist.
Navigate to the column titled Link, and click on a link in the column to view a withdrawal request


Review the online withdrawal request submitted by the student.
This step is Optional for Approvals but Mandatory for Denials. You can add comments by clicking on the "Add Comment" button. Students will be able to see comments left when they check the status of their request in their Student Center.
Approve or Deny the request by clicking on the corresponding button.

If you approve the request:

Through the 12th week of instruction:  The student will be notified by email of the approval, and the withdrawal will be recorded on their student record. 
After the 12th week of instruction:  The request will be forwarded for consideration by the academic administrator appointed by the president.

If you deny the request, the approval process ends, and the student is notified that the withdrawal request was denied.

If you have other online withdrawal requests to approve/deny, click on the "Return to Worklist" button and repeat steps 3-6.