1. Log into SF State Gateway
2. Click the Academics menu link
Click the Access Student Center button
3. Locate the other academic... drop-down menu
Select Enrollment Verification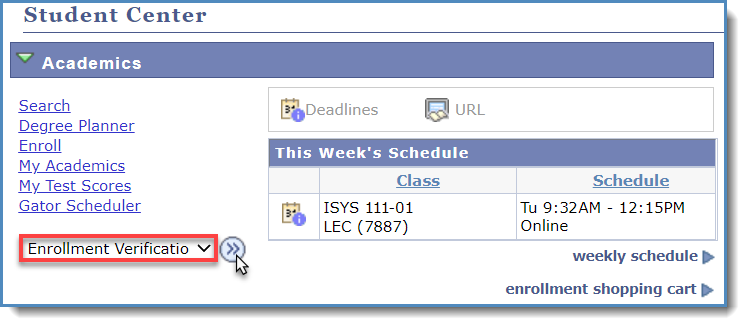 4. When asked to select processing options, select:
Allow to Print from My Browser from the first drop-down box.
Mark the check boxes for the academic information that should be included in the report.
Select the term that should be included in the report, or leave blank for all terms.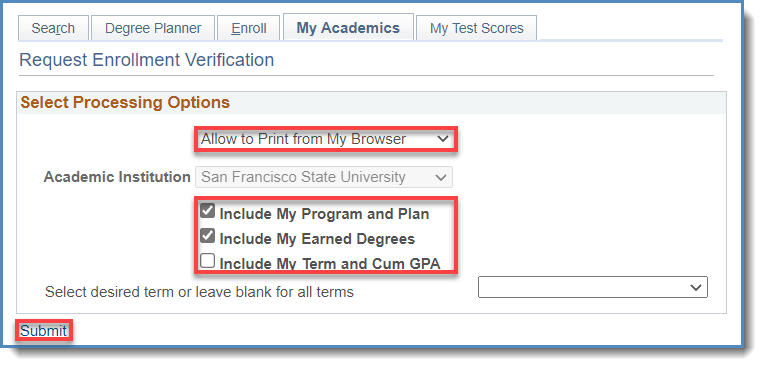 5. Click the SUBMIT button to generate the Enrollment Verification.
6. To print the results, click PRINTER FRIENDLY VERSION and print or save to a file.
The Registrar's Office will stamp and seal the form for free upon request by the student.
The official stamp and seal will not be available until after the drop deadline of the current semester.
If you have applied for graduation and need to verify your status, you can confirm your status through your Student Center.
1. Open your Student Center
2. In the Academics section click the My Academics link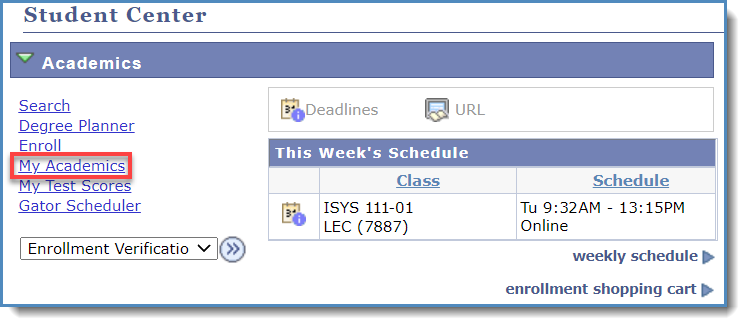 3. Your application status and expected graduation term is located in the My Program box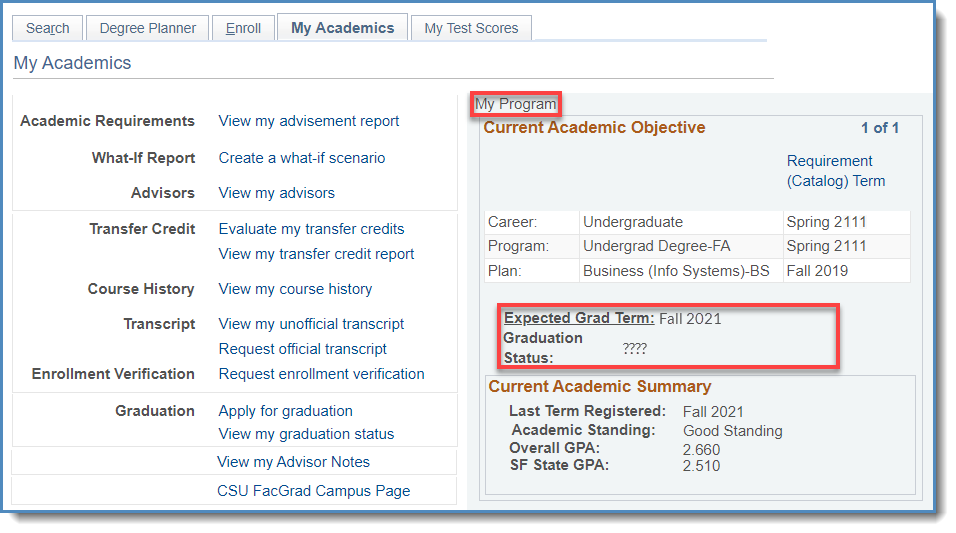 Other Verification Options