Log into SF State Gateway
Navigate to your LaunchPad
Select the Student Center tile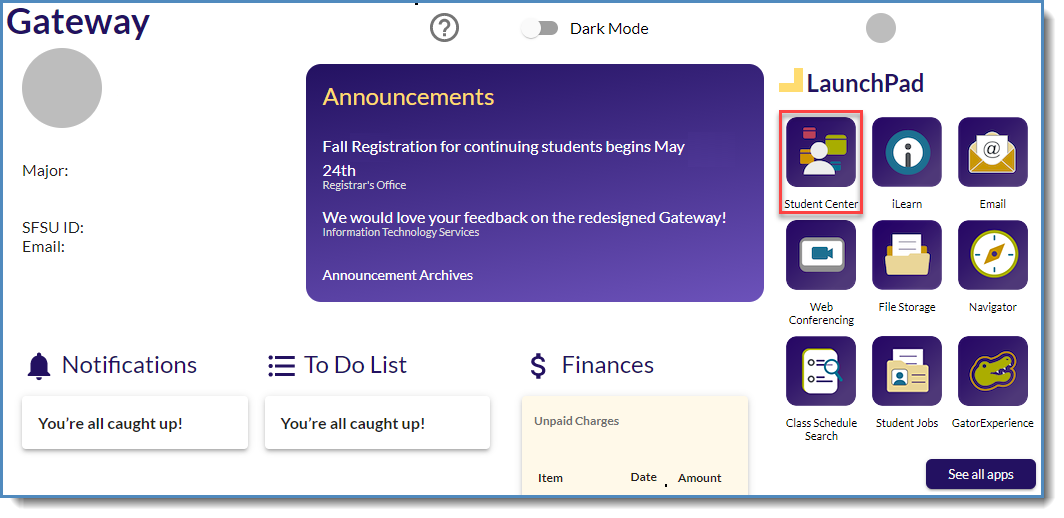 Locate the Academics section
Open the other academic... menu
Select Transfer Credit: Report

Click the double arrow button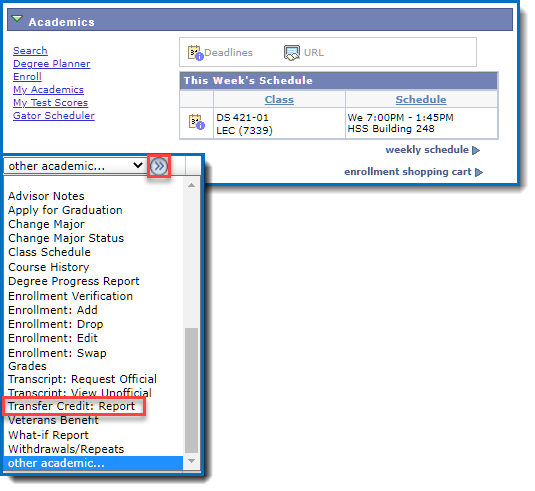 Page down to the Transfer Credit section and look on the Transfer Course Detail tab.

Columns 1-6 list original course information.
Columns 8-12 list how your transfer work was accepted at SF State.   

In the last column, Grades, scroll down the rows to find I, IP, and RD grades.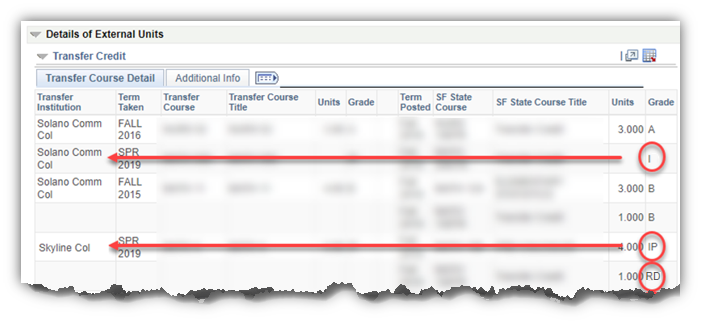 When you find an I, IP, or RD grade take note of the course title, term, and especially the school.  You will need to submit a new official transcript from each of the schools with these grades listed.
Instructions in Step 2 
Submit Updated OFFICIAL Transcripts
After you verify that your grades have been updated, send a new official transcript to the Transfer Credit Unit in the Office of Undergraduate Admissions & Recruitment (ugadmit@sfsu.edu) electronically or by mail.
If you notice that a grade has NOT changed since you originally submitted your transcript to SF State, please contact us before you order a new transcript. We can help you determine what next steps to take.  regweb@sfsu.edu
​​​​​​​All transcripts must come directly from your transfer school or institution to be official. Any transcripts that arrive with a broken seal, or appear to be tampered with, will be deemed unofficial.
Electronic Submission (Recommended)

Locate instructions on how to order official transcripts on the other school's web pages, or contact the school for information on how to request official transcripts.  If prompted for an email for SF State, please use ugadmit@sfsu.edu.
Mail Submission

If electronic submission is not possible, mail official transcripts to:

Office of Undergraduate Admissions & Recruitment
San Francisco State University
1600 Holloway Avenue
San Francisco, CA 94132
San Francisco State may assign an RD grade if a grade is missing entirely on the transcript submitted, or is a grade not equivalent to an SF State letter grade or CR/NC.
If you are able to view a transcript online at your transfer school, and the grade SF State brought in as an RD remains the same as your originally submitted transcript, do not order a new transcript and email regweb@sfsu.edu first to let us know.  We can help you determine if a new transcript is necessary.